What is Micro Investing and Which Apps are the Best?
Investing often gets a bad rap.
It's perceived as boring or something you need specialized knowledge and lots of money to do.
According to one survey, 79% of millennials aren't investing, and 60% typically perceive investors as older men. Fortunately, there's an alternative: micro investing apps.
These are easy-to-learn and easy-to-fund investing platforms that can allow anyone to get started, even the most investing-averse person.
Micro investing apps aren't intended to be the solution to traditional investing. They're good for certain purposes, and not great for others. But if you use them right, they can help propel you forward towards your financial goals.
What is Micro Investing?
Micro investing apps allow anyone to get started investing with as little as $5. They're designed to make investing fun by offering well-designed interfaces, and they often feature easy-to-understand descriptions of exactly what you're doing and why.
They won't teach you about the intricacies of investment theory, but they will offer you a stress-free way to get started, regardless of how much cash you have. If you're smart about it, you can even use them to generate a good amount of passive income.
Why Millennials Love Micro Investing
"The rise of many micro investing platforms like Stash and Acorns has introduced millions of millennials to investing," says Dallen Haws, a CFP and founder of Haws Financial Planning, "because they're so easy to use, they've become almost game-like."
Indeed, micro investing syncs well with modern lives. These investment platforms are often available on apps, so you can use your smartphone to manage your account. It's definitely not your grandpa's investment platform.
Registering with most micro investing apps is easy. They generally take only a few minutes to set up, and you won't have to speak with a representative. It's all handled through a sleek investment app, and you only need a small amount of money to get started.
The Best Micro Investing Apps for Millennials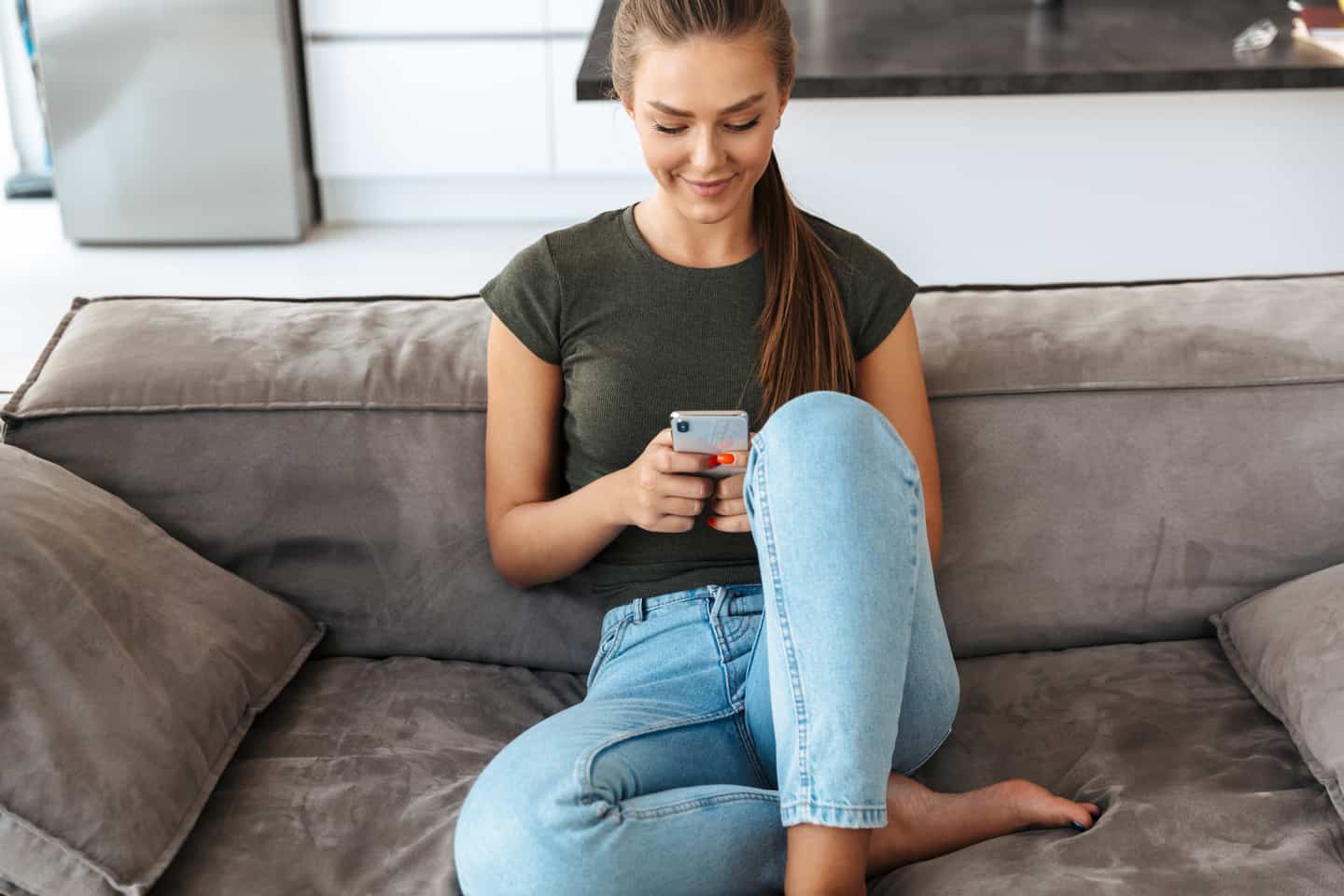 There are several platforms available, but here are some of the best investing apps available.
1. Acorns
Acorns is probably the most well-known micro investing app. It's an especially well-designed platform that almost anyone can figure out how to use. If you are truly starting from scratch, Acorns is a good place to start because it assumes you know nothing about investing. You can start investing with Acorns for just a $5 minimum deposit.
$0
Account minimum
You'll need $5 to start investing.
How Acorns stands out:
The Acorns app is very easy to use, which is perfect for new investors who are learning the ropes. Users' everyday purchases are rounded up and the change is invested, which makes investing a daily habit.
Show Hide more
Pros:
Free investing for college students

Completely automated

No account minimum
Cons:
They charge an account fee and other fees for IRAs.
Limited portfolio options.
Monthly fee can be a high percentage on smaller account balances.
Account Types:
Taxable investment accounts
Retirement accounts
Checking account with debit card
How it Works: Acorns will pick out a portfolio for you based on your answers to a questionnaire about your financial goals. It uses a selection of low-cost exchange-traded funds (ETFs) rather than individual stocks and bonds to create your portfolio.
For an additional fee, you can sign up for Acorns Later which allows you to open an IRA. For another fee, Acorns Spend allows you to use a special checking account to give your investment account an additional boost.
Unique Features: Acorns allows automatic and manual deposits, but you can also use a "round-up" feature that rounds your purchases up to the nearest dollar and deposits the difference into your investing account.
If you link up a debit or credit card with Acorns, you'll receive access to its Found Money partners. This will offer you cash back into your investing account for shopping at certain retailers, such as Lyft and Expedia.
Costs: Acorns charges the following monthly fees for its packages:
Acorns Core: $1
Core + Acorns Later: $2
Core + Acorns Later + Acorns Spend: $3
Related: DollarSprout Acorns Review
2. Stash
Stash is another micro investing app that's geared towards novice investors. The company claims that 84% of its customers are first-time investors. Stash requires just $5 to start.
$1-9/mo
Monthly Fees
Beginner: $1/mo, Growth: $3/mo, STASH+: $9/mo
How Stash stands out:
Stash is a simple investing app that makes it easy to start putting money to work, even if you're only looking to invest a small amount of money. Stash allows you to invest money online by letting you choose from 150+ stocks or investment "themes"; pick from the best options for your goals, interests, and beliefs. Each theme includes a group of companies to invest in rather than just one.
Show Hide more
Cons:
No investment management option
Account Types:
Taxable accounts
IRAs
Custodial accounts
How it Works: Stash allows you a little bit more leeway in choosing your individual investments than Acorns does. It offers a much wider range of stocks and ETFs, so you have more options for putting together a custom portfolio. If you're a bit overwhelmed by it all, Stash can take the wheel and create a portfolio for you.
Stash offers an IRA with its Growth plan for an additional fee. If you upgrade to its Stash+ plan, you'll get an IRA plus up to two investing accounts for your kids and a metal debit card with double-the-stock cash-back rewards.
Unique Features: Stash allows one-time deposits, automatic deposits, round-up deposits, and even a fourth option: Smart-Stash. This feature automatically stashes money away for you based on your current spending patterns rather than at pre-set times for pre-set amounts.
Stash also offers a checking account with a debit card that you can use with each of its plans. This debit card allows you to get cash-back in the form of stocks for purchases you make every day.
Costs: Stash offers three levels of service:
Beginner: $1/month
Growth: $2/month
Stash+: $9/month
Related: DollarSprout Stash Review
3. Betterment
Betterment is one of the original robo advisors. Although it does offer an app, most people use its website.
How it Works: When you set up your account, Betterment will ask you a series of questions about which types of accounts you want to open, such as IRAs or personal investment accounts. It'll also ask about your goals and risk tolerance. From there, it'll handpick a portfolio composed of low-cost ETFs and manage it for you.
All you have to do is add money. You can do that whenever you want or you can set up automatic deposits. Betterment has no investment minimums, so you can open an account today and fund it whenever you have the money — even if it's only a penny.
Unique Features: Betterment may not be as flashy as some of its micro investing competitors, but it does offer a more holistic way to invest. You can rely on Betterment for all of your investing needs. Betterment is also backed by solid investing techniques such as tax-loss harvesting to save you even more money.
Costs: Betterment charges a 0.25% annual management fee for its main investment service. If you want to upgrade to the Premium plan so you can contact a live CFP® for advice on your non-Betterment retirement accounts such as your workplace 401(k), you'll pay a 0.40% annual fee.
Related: DollarSprout Betterment Review
4. Robinhood
Robinhood's goal is to make investing in stocks as cheap for individual investors as it is for big companies. This app requires a bit more knowledge than most beginning investors have, so you might want to avoid this one if you've never tried investing before.
How it Works: This app lets you buy individual stocks, ETFs, cryptocurrencies, and even has options for no trading fees. It's a bit more bare-bones than Acorns and Stash, and it offers fewer features.
There is no option to have Robinhood choose the best investments for you, for example. It's entirely your call, and that's why it's best for more advanced investors. In addition, you can only buy whole shares of stocks and ETFs, which can be expensive even for a single share in some cases.
Unique Features: Robinhood's biggest asset is that it offers free trades. Normally, trades can come with hefty fees of $10 or more per trade, especially at some of the bigger brokerage firms. Free trades can save you a lot of money if you trade frequently.
Costs: Robinhood is free to use. If you want to advance your investing and trade on margins, you can pay $5 per month to do so with Robinhood Gold.
Related: DollarSprout Robinhood Review
5. Stockpile
Buying an individual stock can sometimes be very expensive. This poses a problem if you don't have enough money to purchase an expensive stock yet, and even if you did, it's not a good idea to tie up all your money in one single investment. Stockpile offers a unique solution to this problem through micro investing.
How it Works: Stockpile offers one simple way to invest: by buying fractional shares of individual stocks and ETFs. This app won't tell you what to invest in; you'll need to decide for yourself.
Unique Features: Stockpile specializes in one thing: offering fractional shares in individual stocks and bonds. This means you don't need to commit a huge amount of money to buy investments with a high price tag, such as Amazon stock. Fractional shares allow you to buy a portion of one stock or ETF for an equally-reduced price. In fact, you can get started for as little as $5.
Costs: Stockpile charges $0.99 per trade.
Is Micro Investing Worth It?
Micro investing apps are built to be enticing. You're supposed to want to use them. That's a great thing, but there are some other points to consider before deciding whether they're right for you.
Low Deposit Requirements
One of micro investing's strengths is that you can get started with whatever money you have today. That's great for reducing the barrier to entry, but it has other side effects, too.
"I'm hesitant to discourage anybody from saving money for the future," says Justin Pritchard, a CFP® and founder of Approach Financial, "but to reach goals like education funding, financial independence, or a major purchase, you need significant dollar amounts. My concern is that people feel like they're 'doing' more than they actually are with these apps."
In other words, micro investing is a great start, but you shouldn't rely on occasionally depositing a few dollars into it as your primary way of saving.
Limited Options
Another concern about micro investing is that with many apps, your investing choices are limited to what they can put into a neat, attractive package. You might not have a full range of stocks or funds to create a diversified portfolio that'll help you grow your wealth over the long term.
Limited options are fine if you're just starting out and want an easy way to save. But for the long run, you'll want to use other methods.
Investment Returns
Many people use micro investing apps to invest in stocks and funds that sound fun, interesting, or progressive to them. That's a good thing because it gets people interested in investing.
It also means that you're not necessarily choosing the investments that will help your money grow the most in the long term. A fund could be interesting but grow poorly or even decline in value. That's not what you want to see, and it's not good for your money.
Furthermore, many micro investing apps charge relatively high fees compared to their more traditional counterparts. These fees can eat away at your earnings, causing you to earn less over time.
Micro Investing: A Small Portion of a Long-Term Strategy
Micro investing has helped make investing more accessible, particularly to novice investors and those intimidated by the stock market. But although it's good tool, it shouldn't be your entire investing strategy.
Make sure you're considering how micro investing fits in with your bigger wealth-building picture.
Use these apps as a springboard to take your investing journey further. Learn how to invest, and then use online brokers, robo advisors, or investment advisors to create a winning portfolio for your long-term goals.
"Overall, these apps are a great thing," says Haws, "but like always, it's how we use the tool that makes the biggest difference in our lives."