7 Best Tips to Maximize Your Earnings When Taking Online Surveys for Money
When I first heard you could take online surveys for money, I was skeptical.
Why would any company pay you just for answering questions? What's the catch?
The more I read about online surveys that pay cash, the more intrigued I became. I researched dozens of sites — some good, some bad, others just plain ugly — to see if this was a legitimate side hustle that's worth the time.
It turns out taking surveys isn't the perfect gig. Online surveys can be lengthy and time-consuming. And sifting through hundreds of websites to find legitimate surveys just adds more busywork to an already low-paying task.
But if you sign up for the right survey sites and implement a few helpful tips, online surveys are a great way to earn some extra cash with minimal effort.
Where to Take Online Surveys for Money
There are companies that make taking online surveys for money easy and simple. You can even get paid to watch Netflix by passively taking surveys in your downtime.
Swagbucks
Swagbucks pays its members cash and gift cards for completing easy online tasks. Earn Swagbucks (SBs) for shopping online, searching the web, watching videos, and filling out paid surveys. Every completed survey pays between one and 350 SBs depending on the length and topic popularity.
For every 100 SBs, you earn an additional $1 toward gift cards to places like Amazon or earn PayPal cash. Redeem the credit for gift cards once you reach the minimum of $3 payout. The more SBs that you accumulate, the higher their gift card values grow. You'll also unlock more store options. You'll need to earn a minimum of 2,500 SBs to cash out with PayPal. Swagbucks offers a $10 signup bonus for new members.
How to Earn the Most:
The fastest way to earn SBs is to complete as many relevant offers as possible, like installing apps, shopping online, and trying new services. The number of SBs varies per gig, but completing these offers is quick and easy.
Other lower-paying options include watching videos, going to different websites, or completing Swagbucks polls. It's easy to allow the paid videos to run in the background or earn Swagbucks while browsing the internet as normal.
Survey Junkie
Survey Junkie sticks to the basics and only offers paid survey opportunities. You'll earn cash for answering questions that will help brands improve their products.
This site tracks earnings in the form of points. Every 100 points equal $1 earned. It takes a minimum of 1,000 points or $10 to cash out via PayPal or with e-gift cards.
How to Earn the Most:
Survey Junkie is the simplest online survey site. Instead of shuffling through pages and pages of offers, it displays a list of available surveys all in one place. The only way to earn money with Survey Junkie is by filling out surveys.
MyPoints
MyPoints offers more ways to earn than simply completing online surveys. Cash in points for shopping online and in-store, printing and redeeming coupons, watching videos, playing games, and booking travel accommodations.
The value of points varies based on when you cash out your earnings. You can claim a $3 gift card once your account reaches 480 points. At that level, each point is worth about $0.006, or a little more than half a cent. For 15,800 points, you'll get a $500 gift card, and each point is worth $0.031, roughly three cents. So the higher the reward, the more each point is worth. Points may also stretch farther depending on where you redeem them.
A prepaid Visa card requires a minimum of 1,500 points and is worth 150 points per dollar.
MyPoints gives $10 Amazon or Visa gift cards to new users. You'll need to spend $20 or more using MyPoints shopping to redeem this bonus.
How to Earn the Most:
Completing relevant offers through MyPoints is the most lucrative way to use the site. Many offers will fall into line with purchases you already plan to make, things you want to try, or games you already play.
Log into MyPoints before shopping to earn more points. You can earn cash back by using the MyPoints affiliate portal before making a purchase.
Upload receipts to earn additional points. Print and use MyPoints coupons to save money and earn points at the same time. MyPoints isn't a high-paying side hustle, but it's not a bad way to earn money sporadically for things you already do.
Vindale Research
Vindale Research specializes in creating reports for companies based on user questionnaires.
Surveys through Vindale pay between $0.50 and $2.00 each. and take anywhere from 5 to 15 minutes to complete. Other paid options include panels, reward opportunities, and videos.
You can track Vindale earnings easily to see your average hourly rate. Cash out via PayPal or check when you reach a minimum of $50. Plus, get a $1 bonus when you sign up and complete your profile on Vindale.
How to Earn the Most:
Earn the most money on Vindale by doing more than just completing surveys. Watch for reward codes on their Facebook page to earn extra points.
Check your inbox daily and earn every time you open a paid email. You can also watch paid videos or let them run in the background while you do other things.
7 Tips to Help You Make Money with Online Surveys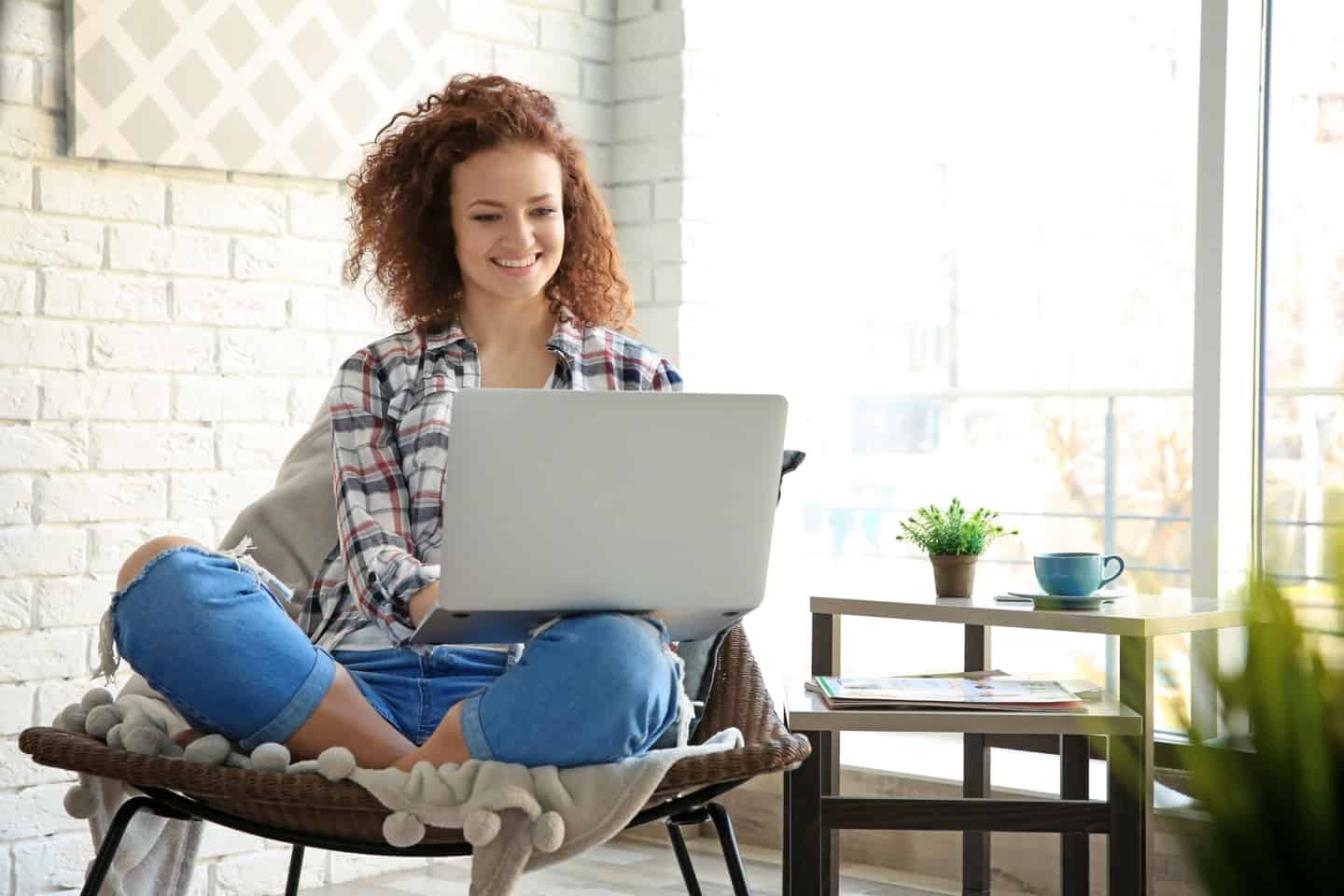 There are several ways to maximize your earnings when completing paid online surveys.
1. Choose a Few Sites
You don't have to sign up with hundreds of survey sites to earn some cash. Focus on the best options, like Swagbucks, MyPoints, Vindale, and Survey Junkie.
2. Use a Separate Email Address
Creating a separate email address for survey offers will keep work and personal email inboxes clear of clutter. Plus, if you stop doing surveys, you can just stop checking that email account instead of unsubscribing from a bunch of sites.
3. Fill Out Your Profile Completely
The sooner you complete your personal profile, the sooner you'll match with relevant offers. Otherwise, you might spend more time completing unpaid qualifier surveys than earning money.
Update your personal profile if your circumstances change. Things like a new baby, new pet, or change in smoking habits could alter your status for upcoming surveys.
4. Sign up for Free Offers
Some survey sites have a free offers section where you earn points for signing up for free trials or newsletters.
5. Watch the Time
Keep track of the time spent completing surveys. You're not likely to earn a high hourly rate completing easy surveys, and it can be a mind-numbing task.
If possible, do surveys when you have small windows of time, like filling a prescription or waiting for a meeting to start. Fill out a few here and there instead of doing surveys for hours on end.
6. Be Consistent in Your Answers
Don't fly through surveys ignoring the questions to complete them faster. Read each question and respond honestly. Survey sites compare answers and can disqualify users who appear to be inconsistent in their responses.
7. Follow Survey Sites on Social Media
Watch for exclusive bonus opportunities throughout the day and pay attention when better-paying opportunities pop up. Following these survey sites on social media may provide tips on earning more.
Bonus Tip: Refer Friends to Earn More Money
Send friends and family members your unique referral link so they can try surveys or offers for themselves. When they use the link, you'll earn additional money or bonus points.
You can share this link on your social media sites or email it to people you know.
Completing Online Surveys for Cash Isn't a Get-Rich-Quick Scheme
Always manage your time wisely when taking online surveys for cash. Be realistic and don't expect to get rich from these survey sites. There are better ways to make money online but most will require more skill, training, and time than taking online surveys.
These surveys are a perfect side hustle if you just want an easy, mindless gig to do while you're waiting for the bus or to pick your kid up from school.