35 Stores That Give Cash Back on Your Debit Card Purchases
Have you ever looked at your to-do list for the day and wondered how you were going to accomplish it all?
Wouldn't it be nice if you could combine a few errands into a single trip? Thanks to stores that give cash back on debit card purchases, you may be able to do your shopping and bank transactions in one location.
From in-store ATMs to gas stations and grocery stores, there are many ways to withdraw cash from your checking account without stepping foot inside a bank.
How Can You Get Cash Back with a Debit Card?
You're usually given a debit card from your bank or credit union when you open an account. When you shop with it, the money draws from your checking account. This gives you the convenience of a credit card except you don't accrue interest or carry a monthly balance.
Most stores have a cash back option when you pay for your purchase with a debit card. This allows you to withdraw cash from your checking account during the transaction.
If you request cash back, the extra money totals into the sale price. Your bank then deducts the combined amount from your checking account.
See Also: The Best Cash Back Apps For Shopping We Use to Save Money On Everything
Why Some Businesses Offer Cash Back
Merchants offer cash back to bring in more customers and increase loyalty and sales. The option increases the chance of your shopping there because it saves you a second stop at an ATM or bank.
It's also an opportunity for the store to save money on transactions and banking processes. When accepting payment by debit versus credit card, the merchant pays a fixed commission fee instead of a percentage of the sale.
Additionally, giving cash back to customers reduces the amount of money held in the store. This cuts down on the store's cash banking since they transport and deposit fewer funds with a financial institution.
Cash Back is a Store Courtesy
Every time you purchase with a debit card, the merchant pays a fee to the payment processing company. Those fees can add up. Letting you receive cash back isn't automatically built into the checkout process but is instead an additional store courtesy.
But getting money with your debit card can cost you. Some stores set a minimum purchase amount before you can get cash back with your debit card. In some cases, this makes you buy something additional you didn't want or need.
You might also pay a fixed fee to withdraw cash using your debit card to help cover the store's costs. It's similar to what you'd pay at an out-of-network ATM.
See Also: I Need Money Today: 26 Ways to Earn Cash When You Desperately Need It
4 Places to Get Cash Back with a Debit Card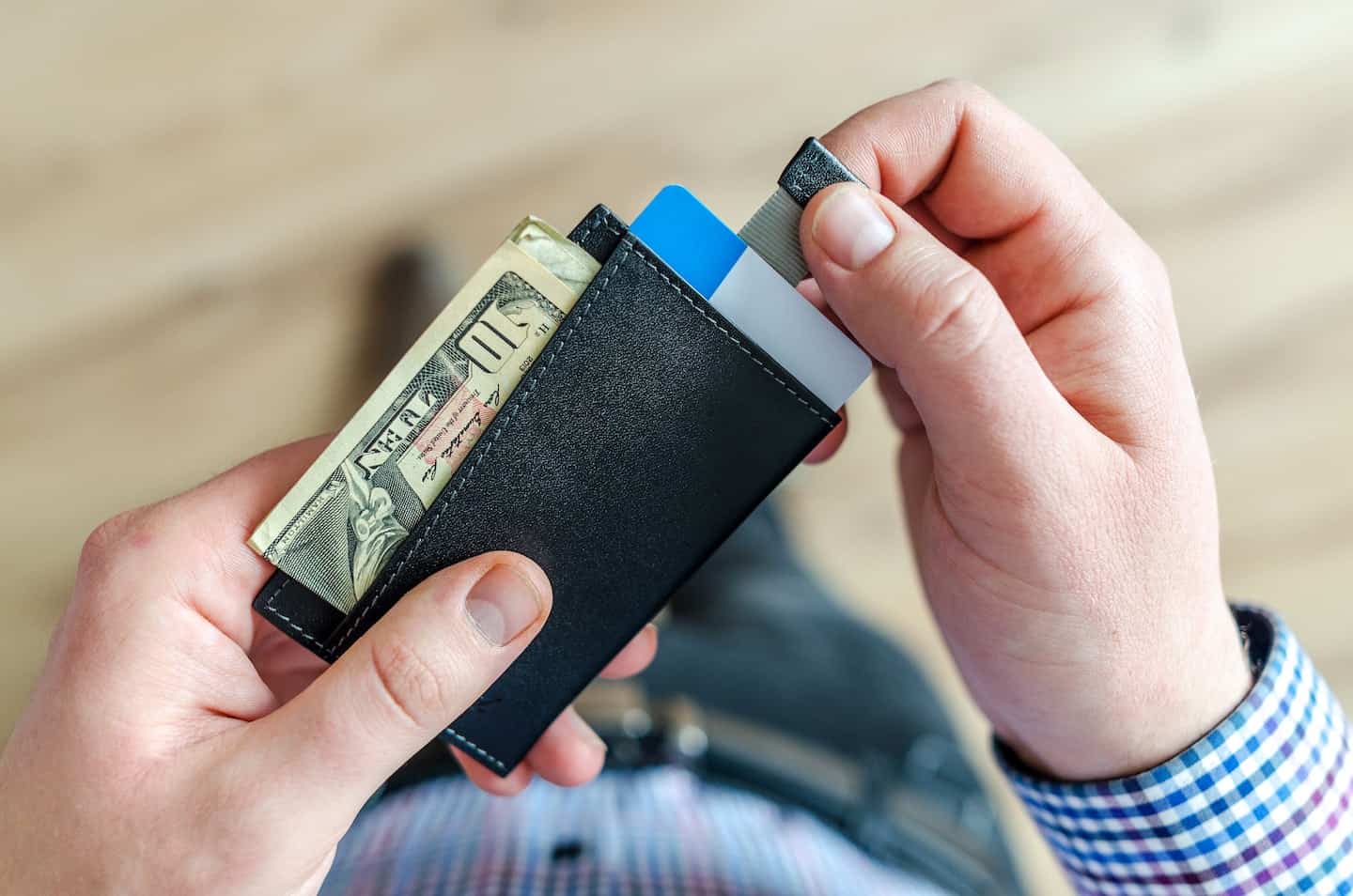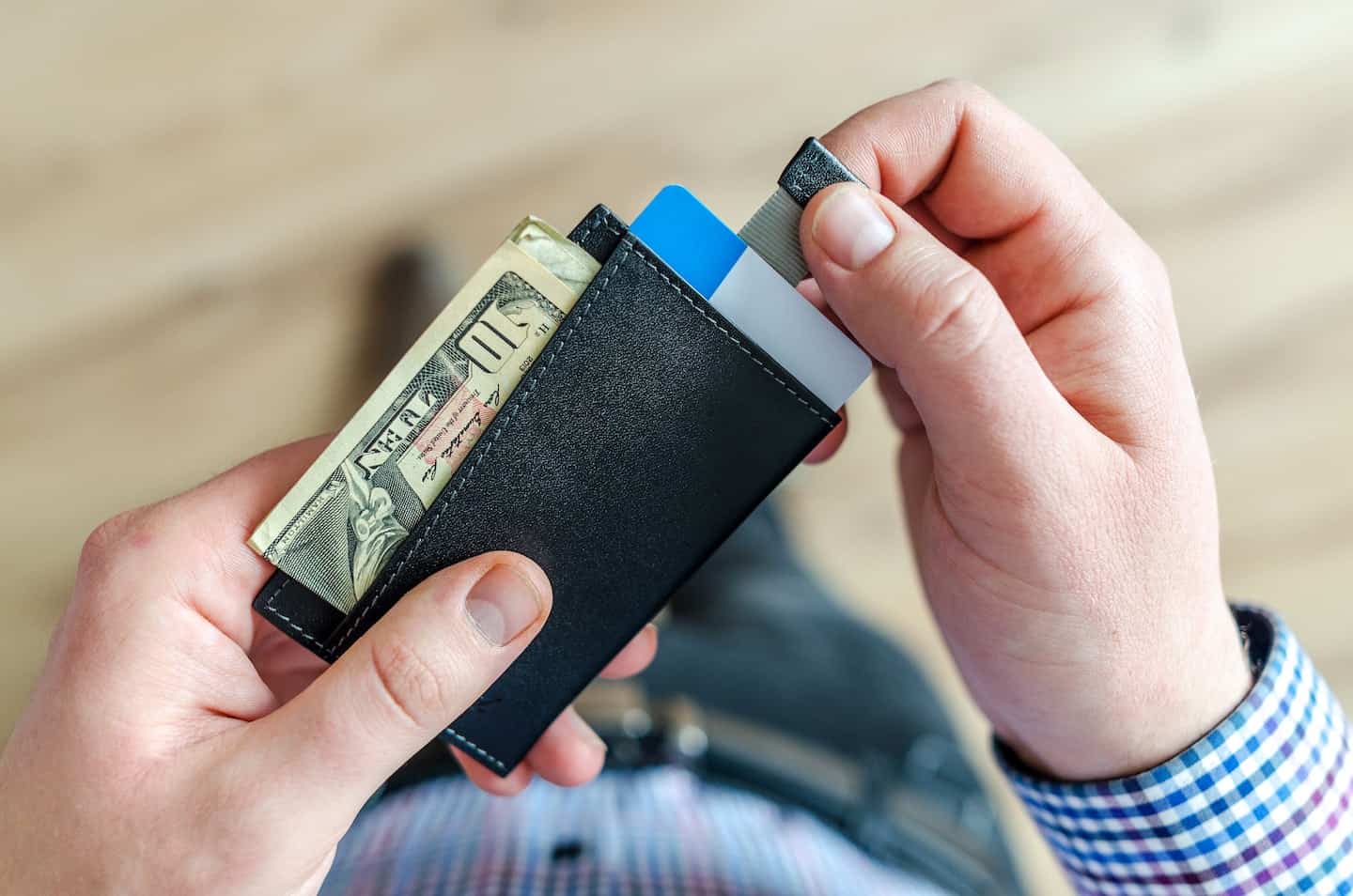 If you need to access funds in your checking account, it's pretty easy to find an ATM or a store that gives cash back on debit card purchases. It's not free — you'll have to make a purchase to get your cash.
Sometimes there's a minimum purchase requirement, and buying a pack of gum or bottle of soda might not cut it. Most stores also limit how much you can withdraw, which is generally no more than $20 or $60.
Withdraw Cash from an ATM
The most obvious place to get money with your debit card is to visit the ATM at your own bank. That way, you can avoid paying extra costs associated with out-of-network transactions. With fees averaging $2 or more per withdrawal, it pays to use the ATM at your bank, even if it isn't convenient.
You might qualify for fee reimbursement if your bank offers it. In that case, if you can't use your bank's ATM and are charged a fee, you can request that money back.
There are a lot of surcharge-free ATMs located all across the country, and banks and credit unions usually participate in a card network so you can access them.
Some of the major ATM networks include:
Star
MoneyPass
Allpoint
Pulse Select
Alliance One
TransFund
CO-OP (for credit unions)
If your account is at a credit union, it's likely they participate in the CO-OP network which gives you access to almost 30,000 free ATMs. Or use your bank's ATM locator through their mobile app to find fee-free places to get cash.
Get Cash Back at the Grocery Store
You can get cash back at the grocery store by paying with your debit card instead of using credit or cash. Grocers from Albertsons to Winn-Dixie will allow you to make a withdrawal from your checking account when you swipe your card and enter your PIN during check out.
Since most stores don't charge a fee to withdraw money from your checking account this way, it's an excellent option to get cash and save money at the same time.
Keep in mind that most stores have a limit on how much you can withdraw. If you need $500 in cash for next weekend's road trip, a trip to the bank may be your best option.
But for a smaller amount of cash, you can visit:
Albertsons
Aldi
Food Lion
Giant Eagle
Hannaford
Kroger
Meijer
Publix
Save Mart
Safeway
ShopRite
Trader Joe's
Whole Foods
Winn Dixie
Gas Stations That Give Cash Back
With a gas station on virtually every corner street across the U.S., it's easy to get cash if you're running errands, taking a road trip, or on vacation.
The maximum withdrawal amount tends to be lower at gas stations. Some locations have caps of only $10. But the majority don't charge fees to get cash back, so that's a plus.
If you're looking for a gas station for cash back, try:
7-Eleven
Ampm
BP
Chevron
Circle K
Citgo
Conoco
ExxonMobil
Marathon
Phillips 66
Shell
Sunoco
Texaco
Valero
Remember that many gas stations are independently owned and operated even if they're part of a franchise. In this case, the policies can vary from store to store. It's a good idea to call ahead to ask about limits and fees.
Use Your Debit Card to Get Cash at Department Stores
In addition to grocery stores and gas stations, some department stores let you get fee-free cash back with your debit card, too.
Department stores like Costco, Target, and Walmart are just a few of many options. There's typically a minimum purchase requirement to consider. Sometimes paying for a small, cheap item with your debit card is enough.
When you need cash, you can usually find it at:
Costco
Kmart
Target
Walmart
Walgreens
Rite Aid
CVS
Staples
Not all merchants will process these requests at the register. You may have to visit the customer service desk instead.
3 Places You Can't Get Cash Back
Using your debit card to request cash back isn't a complicated process. Many places offer this option, and it's an excellent way to avoid paying ATM fees.
But as simple as it is, there are a few places where getting cash back isn't an option, such as:
Most clothing stores
Home goods stores
Home furnishings stores
These places don't give you a choice to withdraw cash. If you're shopping for a new outfit, picking up a lamp, or buying a new sofa, you may have to go elsewhere to get cash back with your debit card.
Pros and Cons of Getting Cash Back with a Debit Card
Paying with a debit card is a popular way to shop. With so many ways to withdraw money, it may seem like a no-brainer solution to putting money in your pocket. However, there are a few points to consider.
Pros
Easy
Instant
Small or no fees
Saves a trip to the bank
Cons
Purchase required
May be minimum purchase amounts
Some merchants charge fees
Limits on withdrawals