10 Best Business Books for 2019
Bill Gates reads about one book per week. Mark Zuckerberg has his own book club.
One study found that self-made millionaires read at least 30 minutes a day. Business books can increase your knowledge of business concepts and bend the learning curve in your favor.
The best business books can shift your mindset into one that focuses on growth.
It's easy to get caught in the "I don't have time to read" mindset. But the best business books can help entrepreneurs, freelancers, and executives improve their lives at home and on the job.
10 Best Business Books To Read This Year
When you consider they cost less than a meal at your favorite restaurant, books are an excellent investment. Personal finance books can help you manage your money, and the top business books can give you the information you need to start or expand a business, take your career to the next level, or add new skills to your toolbox.
1. How to Win Friends and Influence People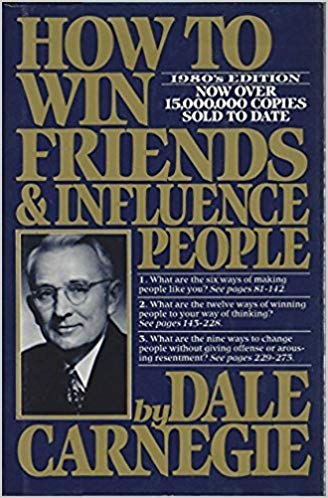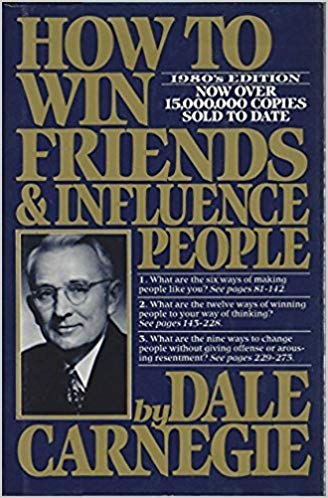 The power of networking and building relationships can't be emphasized enough in business. Communication and persuasion is more art than skill, and this leadership book guides you through timeless principles to help you succeed at both.
The premise of How to Win Friends and Influence People is that showing genuine interest in others will help you create relationships and influence people to agree with your business solutions.
In his book, Dale Carnegie introduces time-tested strategies to cultivate relationships and build friendships, making it one of the best business books for beginners. The book was first published in 1936, so it doesn't include any recent tech advancements. But what drives relationships is the same now as it was then.
2. Good to Great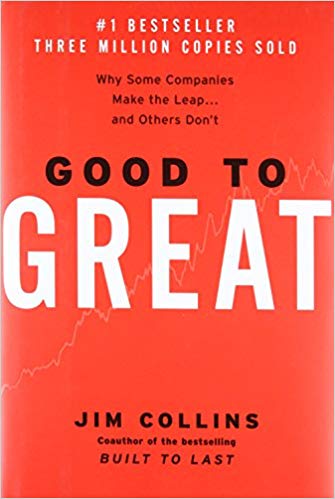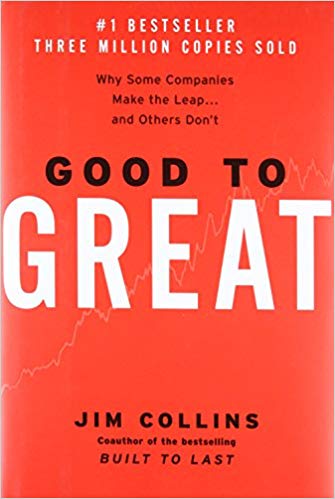 What drives some businesses to become top performers in their industry while others fall behind and fade from the landscape? That's the question Jim Collins seeks to answer in his book Good to Great.
It's easy to attribute success in business to charismatic leaders with big personalities. But even the best leaders and most efficient teams can miss the chance to turn their company into an industry leader.
Collins explains that complacency is a common trap that can hinder growth in business. If you're content with being good enough, you miss out on profitable opportunities because you're not looking for them.
Good to Great removes the independent variables that can impact businesses. Instead, the focus is on a unique approach that any organization can implement to see a significant difference in its bottom line.
3. The Lean Startup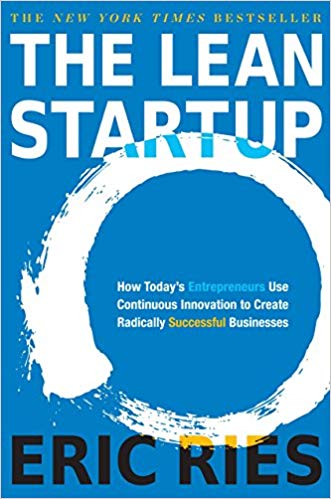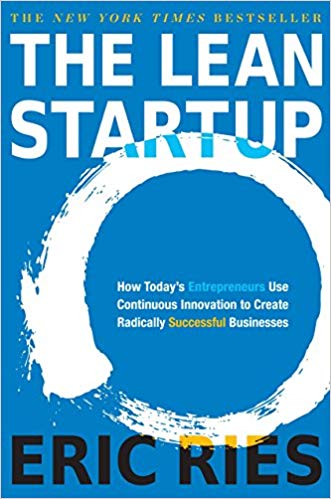 Every new business or product idea comes with a certain amount of financial risk. The idea that it takes money to make money is only half true. A lean startup approach has changed how entrepreneurs build and launch companies. The trick to success is validating your idea before you invest a lot of time and money.
In his book The Lean Startup, Eric Ries introduces a tactic known as rapid idea generation. Rather than committing to a particular path, you adapt and change as you learn new information that affects your plan.
Ries walks you through a more efficient process on deciding whether your idea is a good one. This way, you can move to the next step in your plan without wasting valuable resources.
4. The 4-Hour Workweek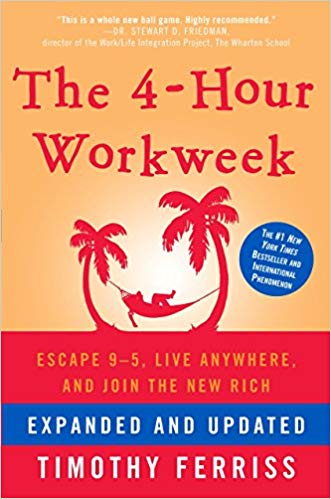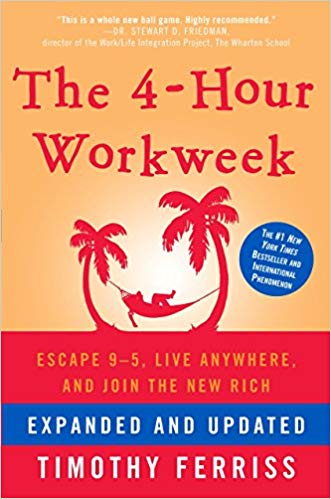 The amount of people who want to live a mobile lifestyle is on the rise. Nowadays, people talk about escaping corporate America in favor of living a digital nomad lifestyle. If you're dreaming of escaping your 9 to 5, The 4-Hour Workweek is one of the best business books to show you how to make it happen.
Gone are the days of being loyal to your employer for 40-plus years. Instead, author Tim Ferriss explores the Pareto Principle and shows how 80% of your success comes from only 20% of your work.
Ferriss goes against the conventional wisdom of finishing what you start. He explains why you should stop trying to fix the things you're not good at and start leveraging your strengths.
This entrepreneurship book helps define what's important in life and shows how to create a real work-life balance.
5. The Innovator's Dilemma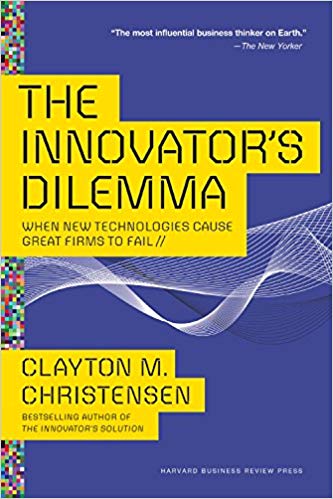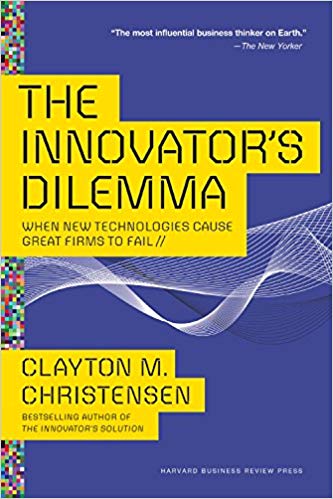 Innovation is the driving force behind new discoveries in business. Many market leaders miss new propositions because they don't understand how innovation takes place.
The Innovator's Dilemma shows the importance of seeking new trends and organizing ideas into new technologies. This so-called disruptive technology can open up new marketing opportunities that lead to a higher profit margin.
But author Clayton Christensen explains that companies following these new developments can risk losing their original customer base. The premise behind this book is deciding if the risk of innovation is worth the reward. The Innovator's Dilemma will help you weigh your options to find out if investing in innovation makes sense for your business in the long term.
6. The E Myth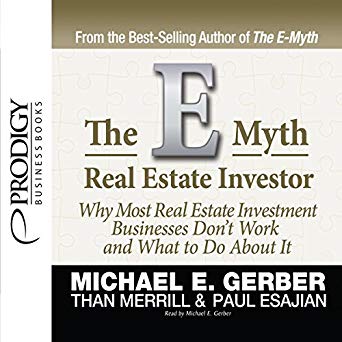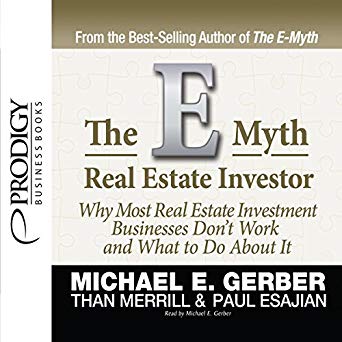 A common misconception is that everyone who starts a small business is an entrepreneur. The reality couldn't be further from the truth.
In The E Myth, author Michael E. Gerber establishes that having business skills leads to a business mindset, and that's what makes you an entrepreneur. Your business doesn't stand much of a chance unless you understand common business concepts.
7. Start with Why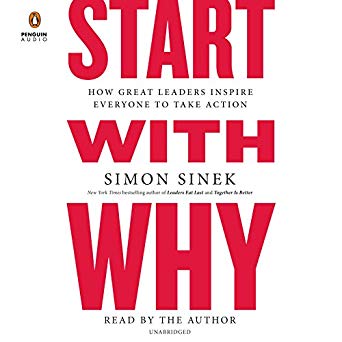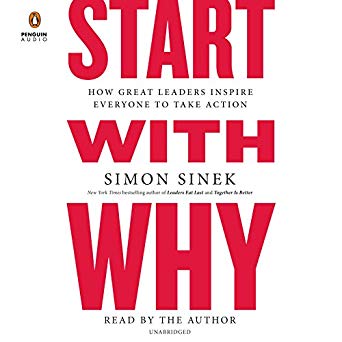 Start with Why is one of the best leadership books available. Author Simon Sinek understood that answering the question of "why" behind decisions isn't easy and delivered a TED Talk on this topic. He was inspired to turn his talk into a book when it became the third-most popular TED Talk ever.
Sinek says you should ask "why" to strengthen your influence and uncover a new path to positive changes in leadership. The book illustrates a formula to achieve success in any organization through stories and examples of successful individuals.
Leadership skills are valuable in any work environment. The ability to inspire and motivate others is a necessary attribute whether you're an owner, manager, or staff member.
8. The 7 Habits of Highly Effective People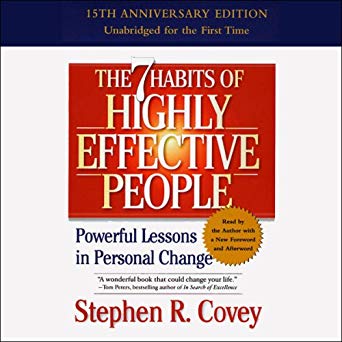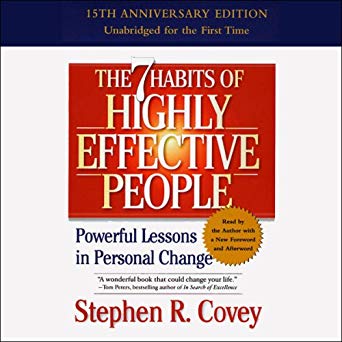 Personal change doesn't happen overnight. People need to establish habits to create lasting change, whether they're a C-suite level executive or new to business. A systematic approach to create habits can boost your chances of success.
International bestseller The 7 Habits of Highly Effective People is one of the best business books and resources for anyone looking to improve themselves. Stephen R. Covey teaches you seven life-changing habits and stresses being proactive, planning, and updating your skills.
9. The Hard Thing About Hard Things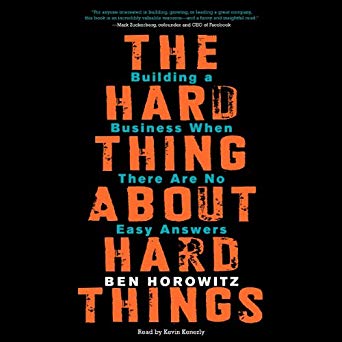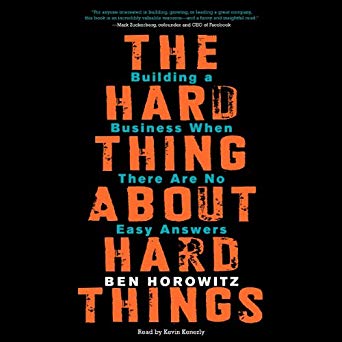 Author Ben Horowitz has first-hand experience with running a business the hard way. He shares insight and insider tips to help you get through the difficult decisions and mental battles of establishing a business in The Hard Thing About Hard Things.
The lessons go beyond what you'd expect to find in other management business books. It's full of life-changing wisdom to change your perspective and set you up for success.
10. Shoe Dog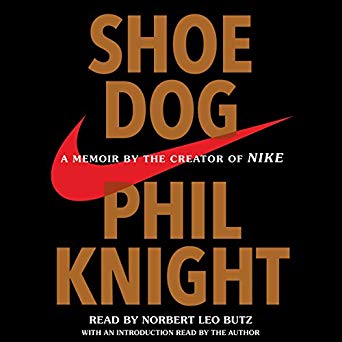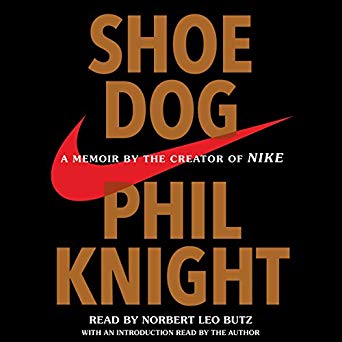 What do shoes have to do with business? According to Phil Knight, author of Shoe Dog and founder of Nike, shoes can teach you a lot about going into business for yourself.
Shoe Dog is an excellent pick if you're thinking about quitting your job and wondering if self-employment is right for you.
Knight is one of the world's most influential business executives, and his experience is invaluable. His book is an inspirational memoir, providing background on how he grew Nike into an iconic brand.
Don't Just Read the Best Business Books. Implement Them.
Entrepreneurs will find these top business books helpful to develop the right skills to run their business. But anyone can benefit from expanding their expertise. You don't have to be a business owner to enjoy sharpening your leadership and management skills.
When taking in new information, don't get stuck researching. Take action on the things you learn to change yourself and your business. Develop new habits, build relationships, and leverage your strengths to build a different mindset and take the next step on your journey.
Related: 10 Best Investing Books to Read in 2019